Le Soin® - About Us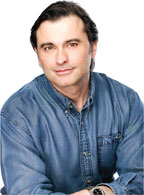 Since its early days, our Company priority has been to formulate and prepare high quality cosmetic and para-cosmetic products, made from the best natural raw materials available in cosmetology, and to offer one of the most competitive quality/quantity/price ratios of the industry. Our ingredients are sourced on the basis of quality and efficiency, not cost. Our success is the direct result of our obsession to produce the finest skin care products, make-up and supplements. Today, more than ever, this work philosophy is ever present in our Company policies.
Entirely devoted to professional beauticians, our unique Health and Beauty concept has been specifically conceived for professionals of the beauty industry but also for public use as well. Our exclusive approach to skin care obliges us to continuously search for new solutions in order to offer the most innovative products to our customers and continue to be one of the major leaders in the modern cosmetic world. We are one of the most innovative and modern Companies in this field with over 70 different skin and body care products as well as an elegant and colourful make-up collection. Our Company's signature is also on a variety of very useful accessories.
Today, it is not enough to prepare products just to fill up beauty salons, spas and aesthetic schools shelves. The competitive world in which we live regulate the norms and, on a daily base, we have to surpass ourselves, excel and be creative. We are proud to prepare exceptional products that answer effectively and without complication the needs of our customers. On a regular base our formulas, production protocols as well as raw materials are continually reviewed to ensure optimal efficiency and to keep our products modern and performing. More than a brand, Dr. MEHRAN® is a complete concept established in over 20 countries.
The products we prepare are described in this new brochure, reviewing the active principals they contain. Informative and useful, we hope you will enjoy reading and referring to it regularly, as well as proudly presenting it to your clients.